rfid silicone wristbands
now gradually have been replaced traditional paper ticket. It can be reused, it is a good solution for the RFID access control and membership expenditure management. the tag is complete water-proof so especially suitable for amusement parks, water parks, resorts, and music festivals that increase guest spending, enhance park efficiency, and boost guest loyalty. X-RFID's silicone RFID wristbands are 100% waterproof, ideal for multi-day outdoor events, and use a fully bespoke design to make them unique to your event.
Characteristics:
--Muti size optional ,diameter is 45/50/55/60/65/70/74mm,or customized,for adult or children size,logo printing
is optional
-Excellent waterproof can be used directly in water.
--Silicone material,Excellent stability, resistant-heat, coming from its silicone material

Available Chips
LF(125KHz) HF(13.56MHz) UHF(860MHz-960MHz)

Support Craftwork:1. Logo Printing 2. Logo laser/engraved 3. Logo laser and color filled 4. QR code or UID number laser 5. Mix Multi-color 6.Laser Logo Engraved and Color filled 7.Logo embossed 8. Laser Number on surface

If you have any questions, please feel free to contact us, our professional sales team will reply you within 2 hours as soon as possible~

RFID Silicone Wristband G18 Size

CardCube is RFID Silicone Wristband manufacturer and RFID Silicone Wristband suppliers,Our RFID Silicone Wristband factory in shenzhen china,CardCube is your reliable business partner in RFID Silicone Wristband industry.
RFID Silicone Wristband Widely used on Campuses, Amusement Parks, Buses, Access Control Areas, Concerts etc.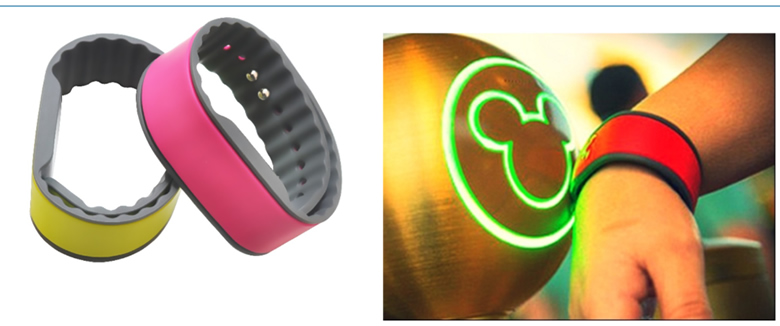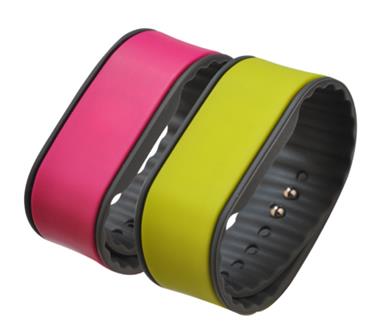 RFID Silicone Wristband Performance
• Item name: RFID Silicone Wristband - G18
• Water-proof, moisture-proof,shock-proof, high temperature resistance.
• Widely used on Campuses, Amusement Parks, Buses, Access Control Areas, Concerts etc.
• Chip available:TK4100,EM4200,T5577,Hitag 1,Hitag 2,Hitag S FM11RF08,Classic S50,Classic S70,Ultralight,NTAG213,I-CODE2,T12048,SR1512,UCODE GEN2,ALIEN H3,IM PINJM4 etc.
• Frequency:LF(125KHz), HF(13.56MHz), UHF(860~960MHz)
• Material: silicone
• Color: blue,red,white,black,green,yellow,gray,pink or customized
• Printing: Silk-screen printing with logo/ Ink-jet printing or Thermal transfer printing or Laser process of Serial Number / Chip encoding / Laser Logo.
• Working Temperature: -30 º - 220 ºC
• Storage Temperature: -50 º - 250 ºC
• Writing Cycle: 100,000 times
• Production: 10000pcs/week
• Packing: 100pcs/bag, 10bags/ctn
• Warranty: 1Year
• OEM,ODM service supplied(from moulding to production)
RFID Silicone Wristband Advantage:
The Closed Loop Type rfid silicone wristbands are waterproof, moistureproof and resistant to high temperature.
RFID Silicone Wristband Application
1. Musical Concert; Football Ticket, other events;
2. Bars, Nightclubs, Fairs, Festival & Carnivals
3. Hotels, Resorts & Cruise Lines
4. Water park, Theme & Amusement Parks
5. Science centers, Zoos;
6. Racing, Bowling & Sporting events
7. For help of Lock Kids
8. For Identification of Puppies, Access Control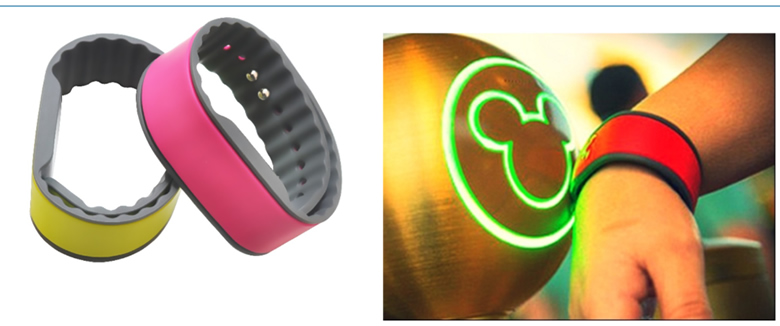 RFID Silicone Wristband Features:
Can be embedded with LF(Low Frequency 125KHz) chips: TK4100,EM4200,EM4305,T5577,Hitag 1,Hitag 2,Hitag Series etc.
Can be embedded with HF(High frequency 13.56MHz) chips: FM11RF08,Classic S50,Classic S70,Ultralight(C),NTAG213,NTAG215,NTAG216,Topaz 512,I-CODE series,Ti2048,Desfire 2K(4K,8K),Plus 2K(4K) etc.
Can be embedded with UHF(Ultra High frequency 860MHz-960MHz) chips: U-CODE GEN2,Alien H3(H4),Impinj M4(M5) etc.
Application scope: Widely used on Campuses, Amusement Parks, Buses, Access Control Areas, Concerts etc.
FAQ
Q1. Are you Manufacturer ?
Yes. Our factory is located in Shenzhen, and we have been involved in this industry more than 11 years.
Q2. What is your MOQ?
It is very flexible.Usually, our MOQ is 500pcs, for some items, the MOQ is 1000pcs.
Q3.What is your payment terms?
For bulk order:50% deposit and 50% before delivery by TT For Samples order Below USD100, Paypal is OK.
Q4. What do you usually deliver the goods?
By DHL, Fedex, TNT, etc. It takes 3-7 working days door to door service.
Some bulk order, also send by air/ sea shipment.
Q5. Can you offer free sample?
If the stock available,free samples can be provided at any time.
Q6.What's your production capacity?
RFID Tag:5,000,000pcs/month
RFID Card: 3,000,000pcs/month
RFID Inlay: 5,000,000pcs/month
RFID silicone Wristband:1,000,000 pcs /Month
RFID ABS Keyfob:10,000,000 pcs /Month