RFID Cards Blank or Custom Printed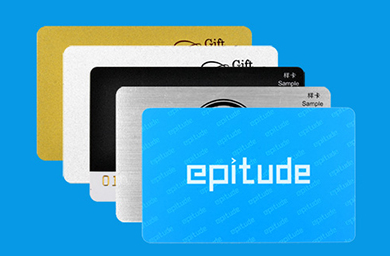 Contact or Contactless RFID Cards. Use our PVC RFID cards for access control, as contactless hotel room keys, for RFID locker locks, staff identification cards, for payment and transport applications, as well as for customer loyalty, brand activations and marketing programs. Available with 125 KHz, 13.56 MHz or UHF chips.
offers RFID cards for businesses looking for cashless and contactless solutions to access control and transactions. RFID cards are perfect for hotels, theme parks, festivals and event organisers looking to enhance their security, site accessibility and revenue all whilst improving customer satisfaction.
Blank or Customized. Our cards are made of high-quality PVC and offered blank or with CMYK printing on the front and back side of the card. Customized card features include embossing, magnetic stripes, data encoding, scratch off, signature panels and bar and QR codes.
Factory Direct Pricing. Contact us today for a free consultation and pricing.
How to Choose an RFID Card



PVC RFID Cards are Low Cost and Easy to Deploy
Here are some things to consider when choosing an RFID card for your application:
What is the application? Most users are happy to carry an RFID card in their wallet or wear it around their neck on a lanyard. But before you make a final decision, consider whether the user might prefer a wristband or PVC key fob instead.
What size card do you need? Our standard RFID cards are CR 80 (size: 86 x 54 x 0.76 mm or 3.375 inches x 2.125 inches) which is the same size as a credit card and comes with rounded corners. We also offer custom sizes if needed.
Blank or Printed? We specialize in producing customized cards for your application. Our RFID cards come blank or with CMYK printing on the front and back sides of white or black PVC material for white or black edged cards. Other PVC material colours are available, please ask about available pantone colours and any minimum order quantities.
Need Custom Card Features? Our full service customization includes hole punching, embossing, magnetic stripes, encoding, scratch off, signature panels, bar codes, QR codes, spot UV treatments. Please let us know what you need.