Pre Lam Irregular Contactless Card Inlay Customizable Layout Prelam
(1)
RFID Tags / RFID Inlay

The irregular contactless card inlay is core component of irregular RFID card, such as: mini card, keychain card, epoxy card, etc. We choose reliable card components and connect them reliable. We can control the thickness of the inlay per the requirement of customers. CardCube provides reliable and convenient semi-product for the manufacturer of finished contactless cards.
Different sizes, materials, chips are available, and you can personalize it.
24-hour one-on-one service, Fast delivery, and Good packaging.
Product details
Features
1, The shape and size of the antenna can be customized to adapt specific needs,
2, layout and thickness can be customized
3, trimmed reference edges and printed cross marks is available to make the further process easier.
4, flat and clean surface, stands unequaled torsion and bending
5, prefect electrical performance, reliable and durable.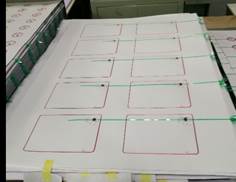 Specification:
Material

Packing: PVC

Antenna: copper coil, aluminum

Thickness

0.5mm±0.02mm, customizable

Layout & size

5*5, 3*8, 4*8, 5*8, 4*10 , customizable

Interface

Contactless

Frequency

13.56MHz

Chip

HF: Mifare S50, S70 / Ultralight/ Ntag213/ Desfire(4k, 8k) / iCode slix / legic, FM11RF08 / C50 / ISSI4439

LF: EM4100 / EM4305/ EM4450 / ATA5577 / TK4100

UHF: Alien series and Impinj series

Chip Status

COB or MOA4, thickness between 0.35~0.38mm

Antenna Technique:

HF: Aluminum etching, pre-winding copper coil, ultrasonic wire implanting / ultrasonic welding

Antenna Size:

Round: Φ10~40mm,

Rectangle: L: 20~60mm, W: 20-60mm

Technique

Direct pressure technique

Double-sided sheltering (ensures the flatness of the chip position, no bumps)

Pack

50pcs/bag

Storage temperature

-25°C ~ +65°C
Application:
irregular card inlay is mainly applicated to produce irregular cards, such as: epoxy card, keychain card, mini card and other eye-catching cards.
Manufacturing Photo:
The stepping chip hole punching machine punches hole in the chip position on the PVC/PET sheet, which leave the space for the chip, so that the chip will not bump up on the card surface. Therefore, all cardcube HF card inlays production is with lower faulty rate during laminating and can guarantee the flatness of the prelam, and make the final card with flat surface.
Proudtek's stepping chip hole punching machine is with very flexible working model, it can punch hole in any position of the PVC sheet, so we can make card inlay with very flexible layout.
Our advantage:
Proudtek's flexible stepping chip hole punching machine allows us to customize high quality irregular card inlay and multi-frequency card inlay economically.
Product Show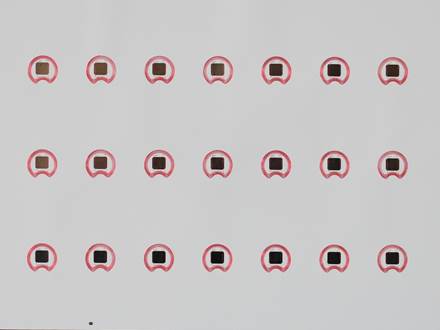 Irregular Card Inlay
Irregular Card Inlay
Irregular Card Inlay
Irregular Card Inlay