NTAG213 NFC Anti-metal Tag
(1)
NTAG213 NFC Anti-metal Tag
If you're looking for an NFC Anti-metal tag with a good compatibility, NTAG213 NFC Anti-metal tag will definitely meet your requirements.
This NFC Anti-metal tag supports for almost all devices with NFC capabilities to read.
Better RF performance, enhanced security and added new features, such as UID mirror functionality.
Support OEM customized services. You can customize the logo, size, color, and much more according to your needs.
Fast delivery and good packaging to ensure that they arrive intact and in time.
Product details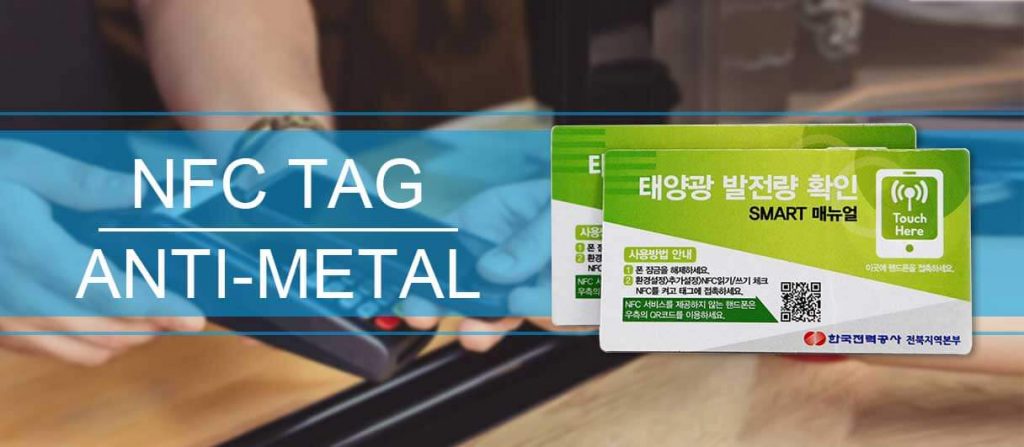 PRODUCT INTRODUCTION
What makes this NTAG213 NFC Anti-metal Tag special is that it uses the NTAG213 chip. This chip is compatible with ISO/IEC14443 Type a standards and NFC forum type 2 tags, supporting almost all devices with NFC capabilities to read. Besides, it has some new features:
● 32-bit password authentication to protect the data stored in the tag
● Integrated originality signature to make anti-counterfeiting simple and efficient
● Manufacturer programmed 7-byte UID for each device
● Pre-programmed capability container with one time programmable bits
● Field programmable read-only locking function
● UID ASCII mirror for automatic serialization of NDEF messages
PRODUCT APPLICATION
Relying on NFC technology, NFC tags can support a variety of applications, including mobile payments and transactions, peer-to-peer communication, and access to information on the move. The NFC anti-metal tag makes it no longer restricted by the metal surface and is more widely used.
With NFC mobile phones and NFC anti-metal tags, you can connect with the entertainment services and transactions your want, anywhere, anytime, and on any device, to complete payments, get poster information, and more. In addition to mobile interaction, NFC anti-metal tags are available in warehouse assets management, IT asset management, medical device management, consumer electronics, etc.
Parameters
Chip
NTAG213
Size
ize available:
Round: φ20 mm, 25mm/ φ30mm/ φ40mm etc
Square: 18x18mm/25x25mm /35x35mm/ 45x45mm /50x50mm etc
Rectangle: 40x35mm, 40x25mm, 12x20mm, 15x20mm and 15x25mm , 85.5×54 etc
Material
Paper/ PVC/ PET
Operating Temp
-20-70℃
Applications
Electronic payment/Goods and device authentication/Access control
Optional Craft
| | |
| --- | --- |
| Antenna | Aluminum |
| Craft | Security/Anti tearing/QR Code/Bar code/Anti-metal/Adhesive backed |
Package
| | |
| --- | --- |
| Type | NTAG213 NFC Anti-metal Tag |
| MOQ | 500 PCS |
| Standard package | 500/1000 PCS/roll or single tag |
| Weight | 1000pcs/1kg |